Local Scholarship Opportunities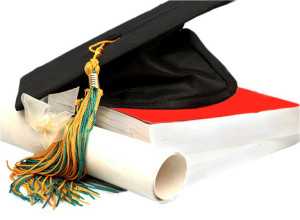 If you or a family member is diagnosed with a bleeding disorder, you may be eligible for one of many academic scholarship opportunities available both locally and nationally. The Mary M. Gooley Hemophilia Center, in collaboration with the Hemophilia Foundation of Upstate New York (HFUNY), is proud a local scholarship to assist patients and their families with the cost of obtaining a college education.
The Mary M. Gooley Hemophilia Scholarship Fund
The Mary M. Gooley Hemophilia Center first offered a scholarship in 1996 to assist individuals within the bleeding disorder community to pursue studies beyond high school. Applicants awarded this scholarship may receive up to $2,000 in assistance towards direct costs associated with attending an accredited institution.
Eligibility Criteria
In order to be eligible for this scholarship, all the following criteria must be met:
Candidates must be a high school upperclassman or graduate or a student already enrolled in a post-secondary school program; must be planning to enroll in a course of study at an accredited 2- or 4-year college, university or vocational technical school program or certified training program (with priority given to undergraduate study).
Candidates must be a person affected directly or indirectly by hemophilia, von Willebrand disease, another diagnosed bleeding disorder, Gaucher disease or an iron overload disorder, including hemochromatosis.
Candidates must reside in and/or will attend school in one of the following 48 upstate NY counties: Albany, Allegany, Broome, Cattaraugus, Cayuga, Chautauqua, Chemung, Chenango, Clinton, Columbia, Cortland, Delaware, Erie, Essex, Franklin, Fulton, Genesee, Greene, Hamilton, Herkimer, Jefferson, Lewis, Livingston, Madison, Monroe, Montgomery, Niagara, Oneida, Onondaga, Ontario, Orleans, Oswego, Otsego, Rensselaer, Saratoga, Schenectady, Schoharie, Schuyler, Seneca, St. Lawrence, Steuben, Tioga, Tompkins, Warren, Washington, Wayne, Wyoming and Yates.
How to Apply
If you are interested in applying for one or both of the above scholarships, please click on the links below and complete each form:
Scholarship Application
Financial Statement
Scholarship Recommendation Form – 2 letters of recommendation required
If you are unable to download all three necessary forms, you may request them directly by calling the Center at 585-922-5700.
***Deadline for scholarship applications: postmarked April 1, 2022***
Please note that incomplete applications will not be processed. All forms and two letters of recommendation must be complete and timely submitted in order to be considered.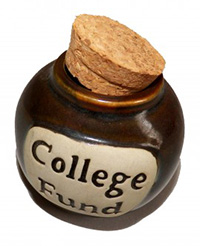 Send Completed Application Materials to:
Hemophilia Foundation of Upstate New York
Scholarship Application

70 Linden Oaks, Third Floor
Rochester, NY 14625
Scholarship winners will be notified directly. If you have any questions, please call 585-922-5700.
National Scholarship Opportunities
In addition to local scholarship opportunities, patients and family members may also be eligible for scholarships offered on a national level. Please click this link to directly view other available scholarships by visiting the National Hemophilia Foundation's scholarship listings: https://www.hemophilia.org/Community-Resources/Scholarships. If you have any questions about local or national scholarships, please call the Center social worker at (585) 922-5700.